Kelly Phillips-Henry, PsyD, MBA, Chief Executive Officer
Dr. Kelly Phillips-Henry is an experienced Behavioral Healthcare leader with 20+ years of executive leadership in the Colorado Community Mental Health and Department of Defense healthcare systems. She is a two-time CEO of large, not for profit community mental health centers in Colorado and currently serves at the CEO at Aurora Mental Health Center where the organization serves the 3rd most ethnically diverse community in the nation.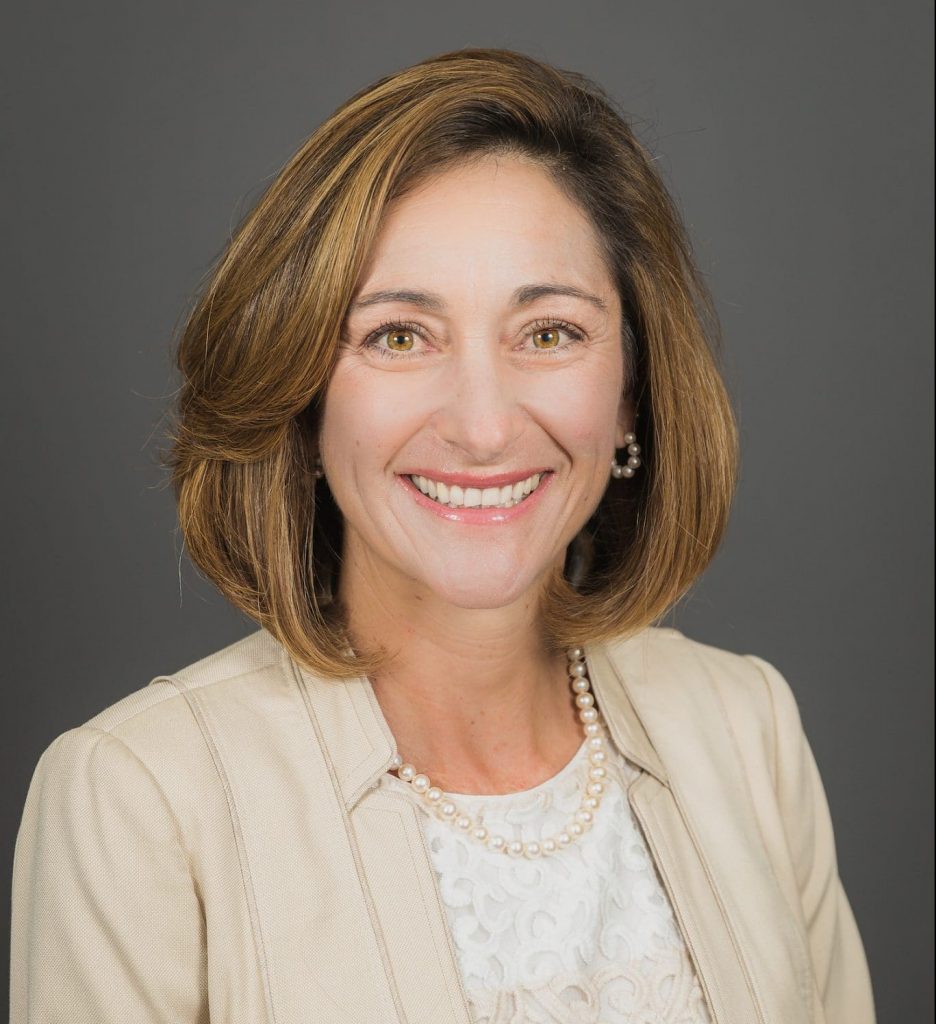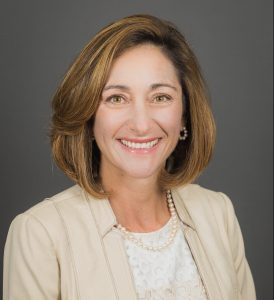 Kelly spent 12 years active-duty as a Major in the US Air Force serving as a clinical psychologist overseeing Mental Health/Substance Use clinics, Wellness Centers, and as an Associate Professor at the US Air Force Academy while also running the Cadet Counseling Center. Kelly holds a MA and PsyD in clinical psychology and an MBA from the University of Colorado. Her passion remains the Rocky Mountains where she spends her free time with her husband and four grown children. She is a lifelong marathoner and Ironman triathlete.
Kirsten Anderson, Chief Clinical Officer
Dr. Kirsten Anderson has a Bachelor's Degree in Psychology from Dartmouth College and a Doctorate Degree in Clinical Psychology from the University of Denver. She began her career as a Psychologist on AuMHC's Child and Family North Team and since then has been in a variety of leadership roles at AuMHC including managing a child and family program, director of quality improvement, co-training director of the APA pre-doctoral internship program, division director for the outpatient division, and disaster coordinator, a role she continues to serve in today.
The Aurora Chamber of Commerce's Women in Business Committee awarded Kirsten the Unsung Hero Award for her work following the Aurora Theater Shooting. Along with her counterpart, Dr. Anderson oversees the clinical divisions of the mental health center in her current role as the VP of Clinical Operations.
Lori Banks, Chief Administrative Officer
Lori Banks came to Aurora Mental Health Center after serving as the Chief Executive Officer for the Community Crisis Connection (CCC), a consortium comprised of six Denver/Boulder community mental health centers. CCC provides crisis response services to nearly 3 million Coloradans in a nine-county region of the state. Lori brings a wealth of experience in the mental health and human services field to her present position.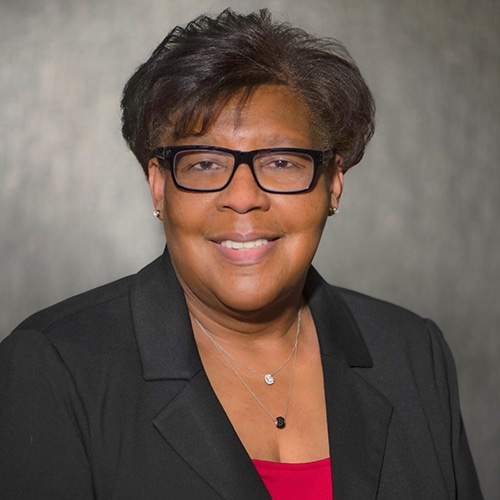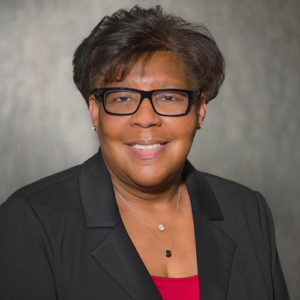 Most recently, she served as the director of quality assurance and standards in the Division of Behavioral Health at the Colorado Department of Human Services. For 13 years, Lori was associated with the Colorado Mental Health Institute at Fort Logan in Denver. She began as a social worker on the admissions team, then advanced to clinical team leader in the aftercare and family care programs at the Institute. Lori holds a Master's degree in Social Work from the University of Denver, with a concentration on children, youth and families.
Anne Garrett-Mills, Chief Medical Officer
Born and raised in the Denver Metro area, Dr. Garrett-Mills has worked in multiple capacities at Aurora Mental Health Center both administrative and in direct care for the last eleven years.  She is an alumni of Denver's George Washington High School and Oberlin College in Ohio. She graduated medical school at The Ohio State University College of Medicine and returned home to complete a psychiatric residency at the University of Colorado School of Medicine and has been practicing psychiatry locally for more than 20 years.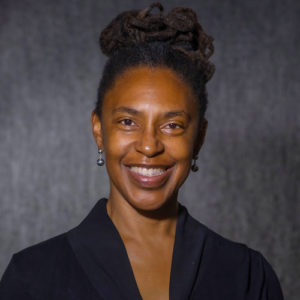 Her special interests include diverse populations, adult patients with developmental delay, and/or with complex medical, psychiatric and addiction problems. Over the years she has worked as a psychiatrist for a number of specialty clinics serving monolingual Spanish speakers, refugees, homeless adolescents, African immigrants, Asian Pacific Development Center and a number of other programs designed to meet the mental health needs of patients who are traditionally underserved.
She has served on a number of community boards and provided pro-bono education and presentations around mental health for various community organizations. Prior to coming to Aurora Mental Health Center, Dr. Garrett-MIlls was a psychiatrist at the Colorado Mental Health Institute at Fort Logan and Colorado Coalition for the Homeless where she served in both a clinical and administrative role. Her special interest includes, hiking, reading and STEM education. She has spent her free time volunteering in the metro area organizing various supplemental education programs, writing curriculum for STEM programs, and running a local science camp for middle school students.
Loretta Buckman, Chief Financial Officer
Loretta Buckman, Chief Financial Officer Loretta is a senior executive who has extensive fiscal and operational experience both globally and domestically for improving business and financial planning, systems and controls. Her focus at AuMHC is implementing lean finance practices while building and supporting financial functions that add strong measurable value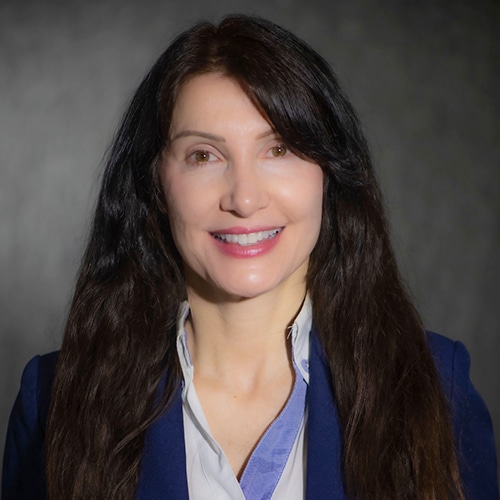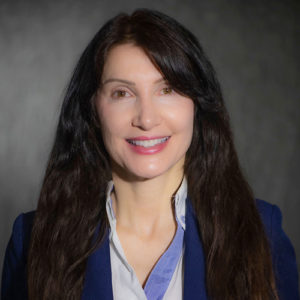 She has served as CFO for various public, private, private equity-owned, and governmental entities primarily within the health care arena following her tenure at Deloitte and Touché in Australia. She earned a Bachelor of Business Degree in Accounting from Edith Cowan University in Western Australia, and a Masters of Business Administration from Lincoln University. She is both a former CPA and Australian Chartered Accountant.
Kathie Snell, Chief Strategy & Operations Officer
Kathie joined the Center in 2006 as the Director of Child and Family Services and has served as Chief Operations Officer since 2015. Prior to joining the Center, Kathie served as the Manager for Child and Adolescent Programs for the Colorado Office of Behavioral Health. She has been in the public and non-profit mental health arena for 25 years, with the last 18 in community mental health in Colorado.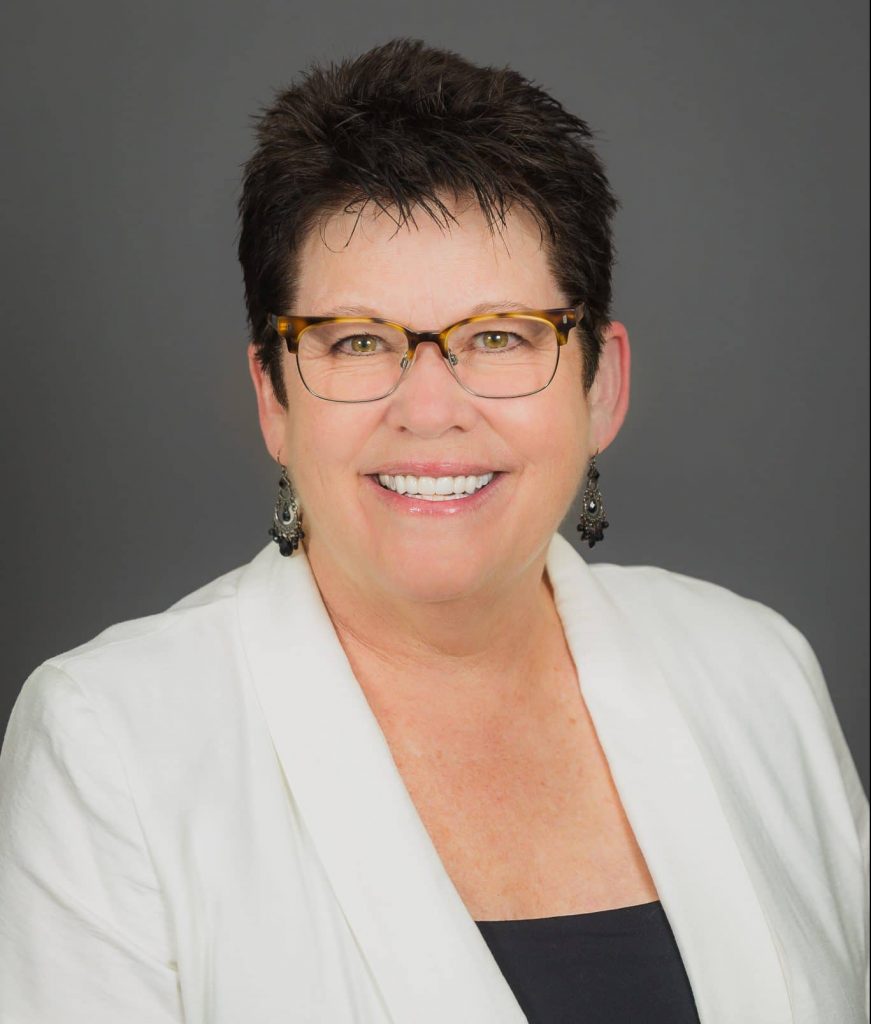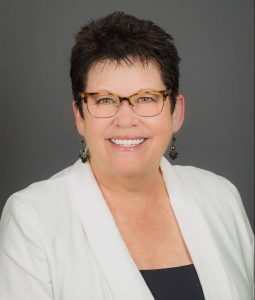 Throughout her career, Kathie has worked toward service integration through collaboration with school districts, human services, juvenile justice agencies, primary health care providers, child care providers, and many other human and social service organizations, jointly implementing innovative programs responsive to the diverse needs of the community.
Kathie is a member of several organizations focused on child and adolescent mental health. She has a Master's degree in Counseling Psychology from the University of Colorado-Denver and is a Licensed Professional Counselor.
Harry Budisidharta, Executive Director, Asian Pacific Development Center
Harry Budisidharta is the Chief Executive Officer of Asian Pacific Development Center, a nonprofit subsidiary of Aurora Mental Health Center. Harry received his Bachelor of Arts in Political Science from California State University of Los Angeles, and his Juris Doctor from University of Colorado Law School.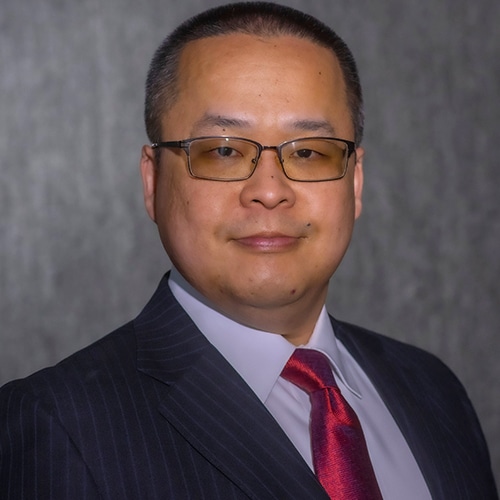 Harry works with government officials and community organizations to address health disparities in the refugee and immigrant communities. Due to his extensive experience, Harry has been quoted by The Wall Street Journal, The Denver Post, The Aurora Sentinel, Law Week Colorado, The Colorado Statesman, and Asian Avenue Magazine.
Antonio Olmos, Executive Director, Aurora Research Institute
Antonio joined the Center as Director of ARI in January of 2017 after having worked at the University of Denver as associate professor in the Research Methods and Statistics program. Dr. Olmos has extensive experience in the field of research as a methodologist, working on quantitative, qualitative and mixed methods. In addition to his academic work, Antonio has worked for the last 20 years as a program evaluator in the fields of education, health, mental health and substance abuse.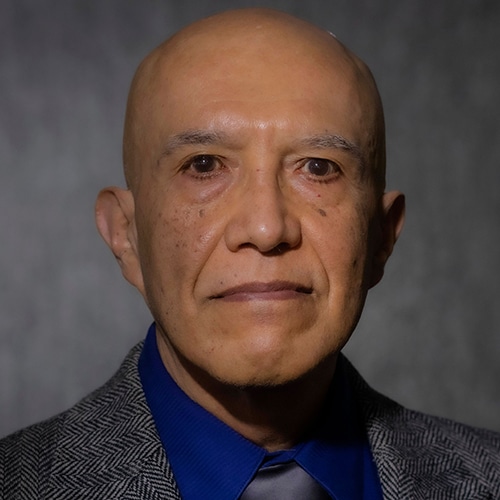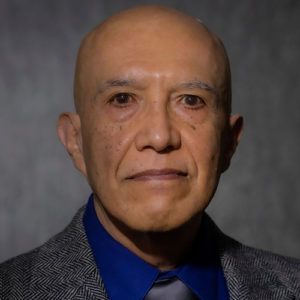 He has presented extensively at local, national and international conferences in program evaluation, and served as the local chair for the American Evaluation Association Conference in 2014. In 2007, Dr. Olmos received the Katharine Reed Cummins Award for extensive contributions to program evaluation in Colorado.
Colleen Cullen, VP of Human Resources, EEO Officer
Colleen joined the Center as the Vice President, Human Resources in June 2019. Colleen has 15 years of Human Resources experience in a variety of industries.
Prior to her HR leadership career, Colleen was an attorney in Chicago, Illinois, where she provided advice to management to ensure their compliance with various employment laws and regulations.
Colleen attended Knox College in Galesburg, Illinois, where she earned a Bachelor of Arts, with a major in Political Science. Colleen earned her law degree from Chicago-Kent College of Law, IIT.
Vicki Rodgers, Corporate Integrity Officer
Vicki Rodgers serves as the Corporate Integrity Officer and joined the Center in 2018. Over the past 20+ years, Vicki has provided leadership in a variety of clinical and administrative programs in Colorado community mental health centers. She is certified in health care compliance and privacy.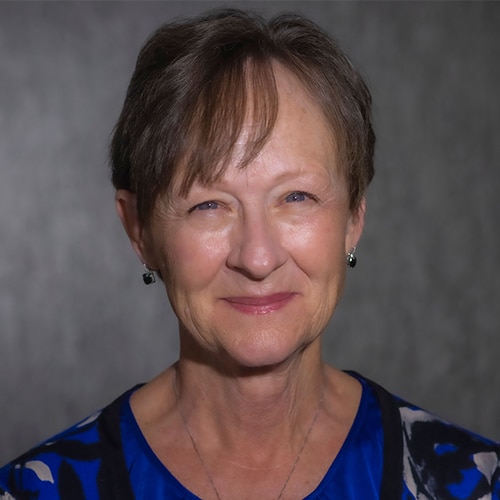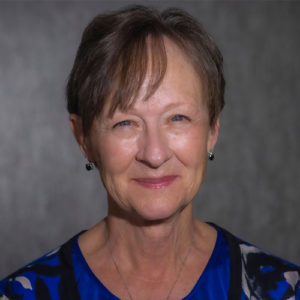 Experience includes long term care and residential services, programs for older adults and persons experiencing chronic mental illness, corporate integrity, cultural awareness, client experience, quality improvement, program evaluation, practice management, staff training and intern programs, volunteers, and public policy liaison. She has provided presentations concerning a variety of topics at local, state, and national conferences.
She received her Masters in Clinical Psychology from the University of Texas at Tyler and is a Licensed Professional Counselor.
Beth Dazey, Executive Assistant & Board Liaison
Beth joined the center as the Executive Assistant and Board of Directors Liaison in August 2018. Her experience includes more than 14 years of senior and executive-level administrative support for leaders in non-profit organizations, including physical and behavioral health.
Beth is married with one son. Before moving to Colorado in 2009, she has lived in Hawaii, Montana, Washington, and Maryland. She loves her dog, babysitting her grandson, traveling, and spending time outdoors.