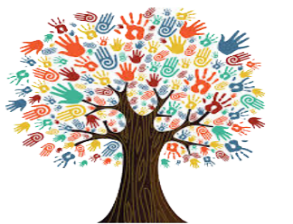 Trauma Resilience Youth Program (TRYP) is a program within Aurora Mental Health Center that provides evidenced-based trauma treatment and increased access to services for first and second generation refugee and immigrant children who have resettled in Aurora and the neighboring areas. TRYP specifically delivers culturally informed trauma screenings and treatment (individual, family, and group therapy; and wellness groups) to these children and their families in various settings including schools, outpatient clinics, and integrated primary care clinics. One of the unique components of TRYP includes Health Navigator Case Managers who provide culturally and linguistically appropriate interpretation and case management services to the different refugee and immigrant communities. Other services of TRYP include facilitating trainings, presentations, and consultations to schools, health care centers and other organizations that interact with the refugee and immigrant communities.
Student Placements Available and Requirements:
Only available to Advanced Standing (2nd year) and Internship Ready master's level graduate students.
The successful applicant is reliable and dependable. S/he will be assuming responsibility for maintaining an ongoing therapy schedule, which may include a caseload of 5 clients a week. Other duties include; conducting behavioral health screenings, providing case management and advocacy for clients as needed, and participating in the facilitation of wellness groups (children or parenting) provided in outpatient clinics or at one of the Aurora Public Schools. Additionally trainees can contribute to the program by being flexible when asked to collaborate with projects not explicitly stated in their placement description but are important to achieve as part of the grant's goals.
We look for candidates with knowledge of childhood and adolescent development, interested in working with families who have experienced on-going trauma, culturally sensitive and with strong desire to learn from a diverse team of clinicians and health navigators that work with clients from very different cultural backgrounds. The TRYP supervisors work hard to tailor the applicants' placement according to their expressed interests and strengths.
Required – 20 hours a week across 2 or 3 days between Monday to Thursday only. Some evening hours to accommodate families are necessary. Trainees must be available Tuesdays 8:30 to 9:30 am for team meeting. Exceptions could be made if it's a school related activity, and communicating reasons in advance.