Dear Neighbor,
The COVID-19 pandemic is here and its impacts on our daily lives will continue to emerge in the days and weeks ahead. Each of us can do our part to help slow the spread and protect the health of ourselves and our neighbors.
Please be assured that Aurora Mental Health Center is open for business and continuing to serve the mental health needs of our community.
We've redesigned our care delivery practices to protect the health of our clients and employees by minimizing face-to-face contact.
Most services and care are being provided via telehealth – using phones, video and computer technology. Providers are connecting with clients via phone or email to determine the best method for care.
Our Connect2Care clinic provides direct telehealth services at 303-617-2300.
Residential and detox services remain open, and Crisis Services are open and available by calling 844-493-8255.
As school closings, event cancellations, and Governor Polis's action yesterday demonstrate, social distancing is perhaps the most critical practice to slow the spread of COVID-19. Many people are increasingly relying on video-audio technologies like Face Time and Zoom to stay visually connected with loved ones, friends and the workplace. These are potentially helpful antidotes to the sense of isolation and anxiety that can occur with social distancing.
Finally, I want to share 5 simple reminders for coping healthily in your household.
Listen to your kids, encourage their questions, and provide every assurance that they are safe and that you are caring for them. Remind them of the things you are doing together to stay healthy (like frequently washing hands for 20 seconds with soap and water and limiting social activities).
Practice regular deep breathing. Focus on deep breathing for two-minutes every hour to calm your body, oxygenate your brain, and reduce stress. Step outside if you can for maximum effect. Kids need this too!
Get outside in the sunshine and play. Fresh air, sunshine and physical movement are proven health enhancers, positively affecting body, mind and emotions. It's a great way of experiencing freedom when we are feeling confined or isolated.
Rest. Physically, mentally, emotionally. Maintain a regular sleeping schedule. Nothing prepares us better to face whatever challenges a given day may bring, yet it's often the first thing we sacrifice in times of distress.
Limit exposure to news and social media. Anxiety can be as contagious as any virus. Consider checking for updates no more than twice daily. Many reliable information sources on COVID-19 are reporting at one specified time each day. Bear in mind that kids are especially susceptible to oversaturation, and they can pick it up from adults!
The need for compassion and support for one another have never been greater. As neighbors in the community, let's commit to sharing them generously!
Your neighbor,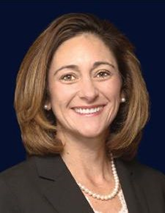 Kelly Phillips-Henry, Psy.D, MBA
Chief Executive Officer
Aurora Mental Health Center
KellyPhillipsHenry@aumhc.org