The Colorado Refugee Wellness Center is a counseling and support center for refugees and asylees who call Aurora home. The city is amongst the most diverse of its size in the U.S., and where most refugees in the state resettle.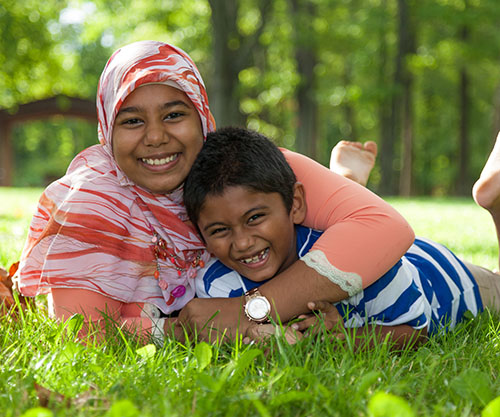 Our goal is to decrease obstacles to mental health care and wellness for refugees, asylees and immigrants by ensuring that our services are culturally tailored to the community members we serve and that these services can be accessed easily in their native languages. Behavioral Health Providers and Health Navigators work closely together to ensure whole-person care is offered, addressing the mental health and social service needs of clients. We also coordinate with medical providers to ensure well-coordinated care.
Our Health Navigators are key to our success! Hailing from many of the primary refugee countries of origin, they provide live interpretation in 15 languages and serve as cultural brokers offering linguistic and cultural expertise to facilitate optimal communication. They also can provide care coordination which bridges various systems of care, and assist with transportation and resources. Live professional interpretation in any language is utilized in our clinic whenever possible.
In addition, our clinic has therapists who speak Nepali, Urdu, Hindi and Chichewa.
The Colorado Refugee Wellness Center offers individual, family, couples, and group mental health and wellness services. We take a holistic approach to healthcare and assist clients in understanding and effectively managing medical conditions they may have in coordination with their medical doctors.Various mental and physical health education groups are offered in a variety of languages