The Colorado Refugee Wellness Center is an integrated medical and behavioral health center for refugees and asylees who call Aurora home. It is a partnership between Aurora Mental Health Center (AuMHC) and Metro Community Provider Network (MCPN). Aurora is the city in which the most refugees in the state resettle, and has been called the third most diverse city of its size in the U.S.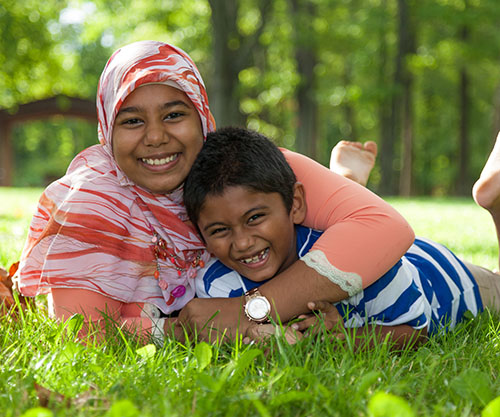 Our goal is to decrease obstacles to healthcare for refugees by offering multiple services at a single location and ensuring that they are culturally tailored to the community members we serve. Shortly after refugees arrive in the U.S., initial refugee health screenings are provided (medical by MCPN, and mental health by AuMHC). Ongoing integrated healthcare can also be established. Medical and behavioral health providers and health navigators work closely together to ensure whole-person care is offered addressing the medical, mental health, and social service needs of clients.
Our health navigators are key to our success. Hailing from many of the primary refugee countries of origin, they provide live interpretation in 15 languages during medical and behavioral health appointments, offer care coordination, and serve as cultural brokers offering linguistic and cultural expertise to facilitate optimal communication and healthcare. In the center as a whole, 24 languages are spoken by staff from 17 countries. Live interpretation is utilized whenever possible.
Our AuMHC behavioral health providers offer individual, family, couples, and group mental health services. Both short-term integrated care and ongoing mental health services are available. Patients with certain chronic medical conditions are eligible to receive enhanced health navigation services and to attend health education groups geared toward increasing understanding and management of their conditions and overall wellness. Examples include nutrition and cooking, heart health, and diabetes groups.
Various mental health groups are also offered in a variety of languages. Wrap-around auxiliary services to provide resources and bridge various systems of care are also available, including free legal consultation.