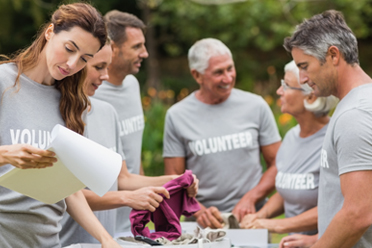 The foundation of Aurora Mental Health Center is rooted in the community that we serve. From our beginnings through today, our mission depends on the efforts of donors, volunteers, and those who care about creating a community that is healthy and hopeful. From a donation of clothing to help an at-risk family to mentoring a young person experiencing trauma, all contributions are valued and welcomed.
Donations – As a private nonprofit organization, we rely on donations to fund our programs. We gladly accept financial donations, as well as a wide range of materials like school supplies, event tickets, etc. Learn more.
Volunteering – By volunteering at AuMHC – on a one-time, monthly, or weekly basis – you can make a lasting difference in a person's life. Learn more.